Nearly half of Nebraska's land area is grassland, necessitating trained professionals to make smart decisions that maintain the health, productivity and biodiversity of our grasslands, rangelands and prairies. The Center for Grassland Studies offers an undergraduate degree in grassland systems, with two options specializing in grassland ecology and management or grazing livestock systems. Prepare for an exciting career as a land or prairie manager, or as a research scientist pursuing further grassland study.
The Nebraska Difference
A 130-year legacy of prairie research and teaching
More than 20,000 acres of university-owned grassland for teaching and research
More than 20,000 acres of university-owned grassland for teaching and research. Active partnerships with natural resource agencies, conservation groups and ranching families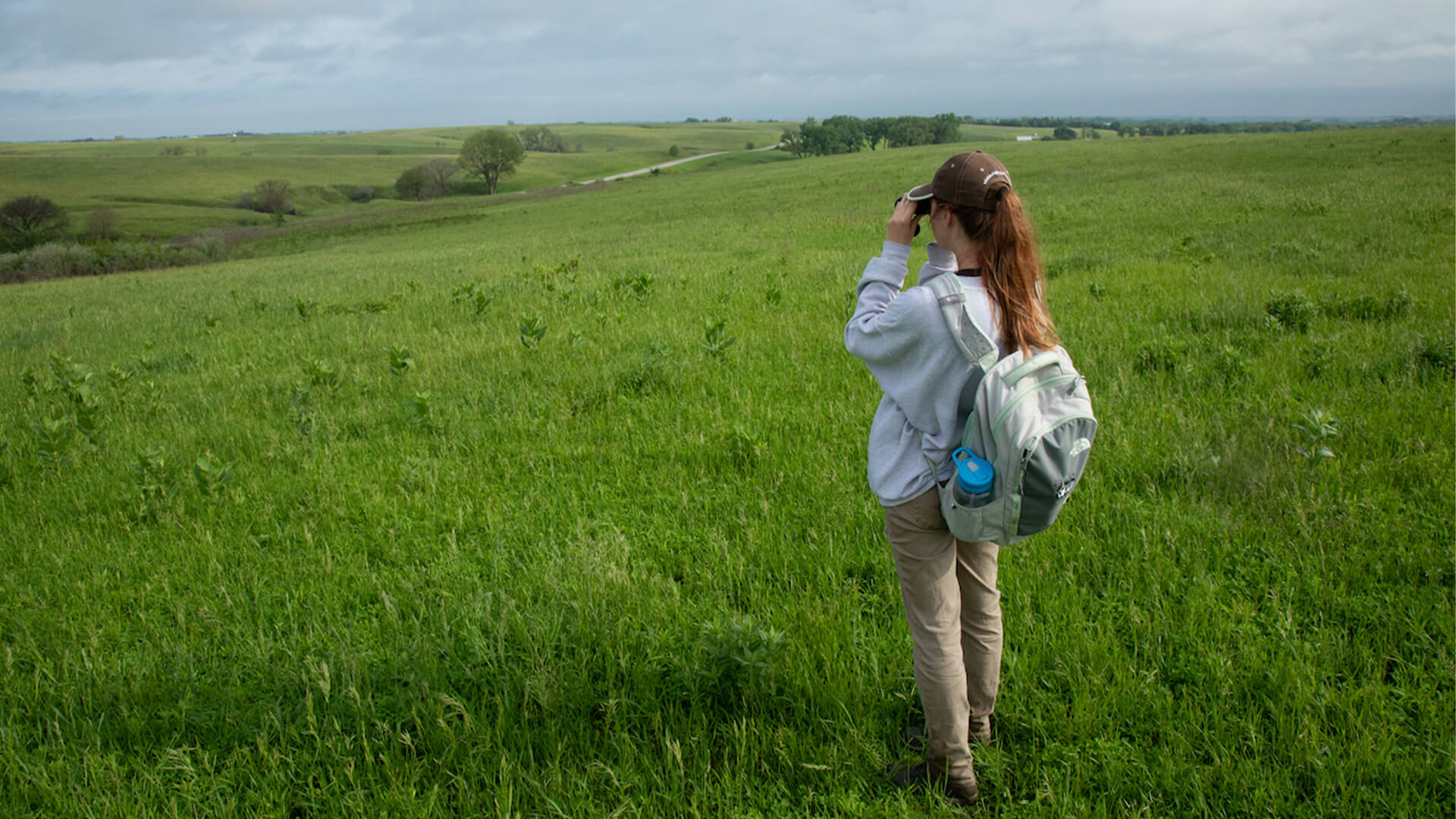 Program Features
Emphasis Areas
You will have the opportunity to choose at least one program option to focus on. These emphasis areas help you specialize your coursework based on your career goals. 
Grassland Ecology and Management 
The grassland ecology and management option emphasizes management strategies that enhance prairie biodiversity and restoration, wildlife habitat, soil health and grassland production. 
Grazing Livestock Systems 
The grazing livestock systems option focuses on the relationships between ruminant livestock production, rangeland ecology and business management. You will graduate ready for a career in forage-based livestock production, including ranch management, extension education and financial advising.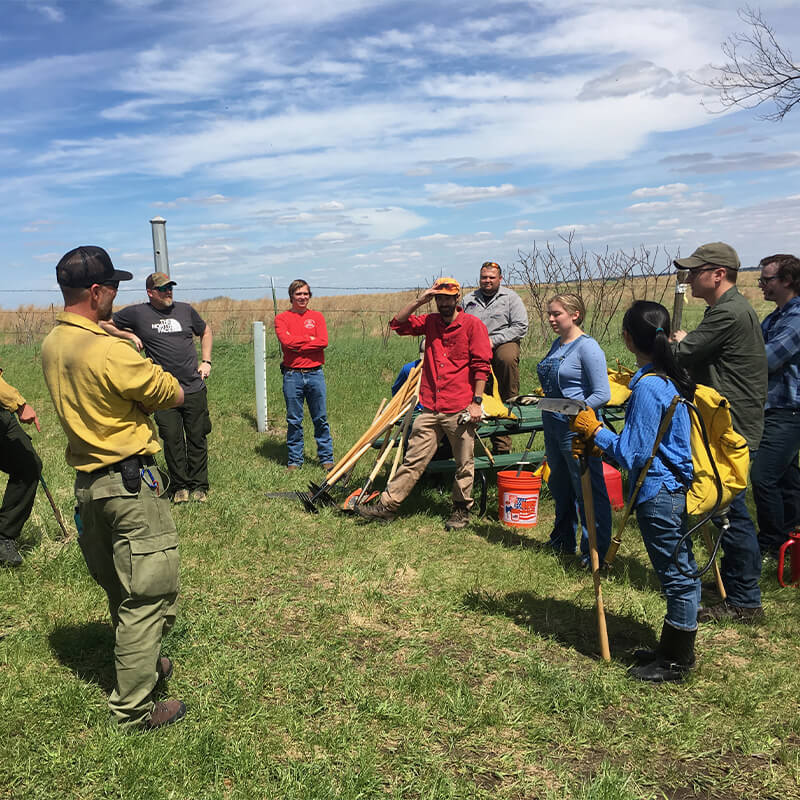 Notable Courses
Introduction to Grassland Ecology and Management (NRES 245)

Applying ecological principles and social values to managing grasslands, you will develop a knowledge and appreciation for the various grassland management uses and techniques.
Range Management and Improvement (GRAS 340)

The principles of range management within the ecosystem framework.
Wildland Plants (GRAS 442)

Importance of wildland plants to grassland and shrubland conservation, management and production. Distribution, utilization, classification and identification. Use and recognition of plants by indigenous peoples.
Great Plains Ecosystem (GRAS 440)

Characteristics of Great Plains ecosystems, interrelationships of ecological factors and processes and application in grassland management. Interactions of fire, vegetation, grazing animals and wildlife.
Grassland Conservation: Planning and Management (NRES 438)

An integrative capstone course that works with range and natural resources professionals to plan and apply diverse strategies to achieve long-term grassland management goals.
Internship Experience in Grazing Livestock Systems (GRAS 490)

A structured practical experience under the supervision of a professional in grazing livestock systems.
Huskers Do Big Things
Internships
Intern, Spencer Herefords, Brewster, Nebraska
Student prairie manager, Nine-Mile Prairie, Lincoln, Nebraska
Intern, Spring Creek Prairie Audubon Center, Denton, Nebraska
Natural Resources Conservation Service, Nebraska
Careers
Habitat manager, Spring Creek Prairie Audubon Center, Denton, Nebraska
Soil conservationist, Natural Resources Conservation Service/ United States Department of Agriculture, Lincoln, Nebraska
Cattle health assistant, Adams Land and Cattle Co., Broken Bow, Nebraska
Wildland fire specialist, U.S. Forest Service, Nebraska
Range management specialist, Bureau Land Management, Colorado and Wyoming
Ranch manager, Barta Brothers Ranch, Rose, Nebraska
Graduate Schools
M.S. Wildlife, Texas Tech University
Ph.D. Animal Science, University of Nebraska–Lincoln
M.S. Natural Resources, University of Nebraska–Lincoln
Ph.D. Range Science, New Mexico State University
Ph.D. Grassland Ecology, University of Kansas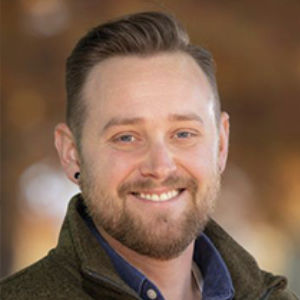 Featured Faculty
Nicholas McMillan, Assistant Professor
Nicholas McMillan is a grazing lands ecologist in the Center for Grassland Studies and teaches courses related to grassland management and ecology. Nicholas received his B.S. and M.S. degrees from Clemson University and attended Oklahoma State University for his Ph.D., where he studied how fire and grazing affect biodiversity and livestock production in the tallgrass prairie. Nicholas is also the advisor of Range Club.
Academics & Experiential Learning
Receive certification in wildland fire fighting and prescribed fire training.
Participate in research and management on over 20,000 acres of university-owned ranches and prairies.
Career Preparedness
Join the Range Club to compete nationally at the Society for Range Management.
Pursue an internship with a scientist, government agency, conservation organization or ranching operation.
Community
Advise and assist with a community garden and community grasslands.
Develop grassland curriculum and hands-on materials for K-12 schools.
Have Questions?
We're Here to Help
If you have questions about the Grassland Systems major or navigating the application process, contact us.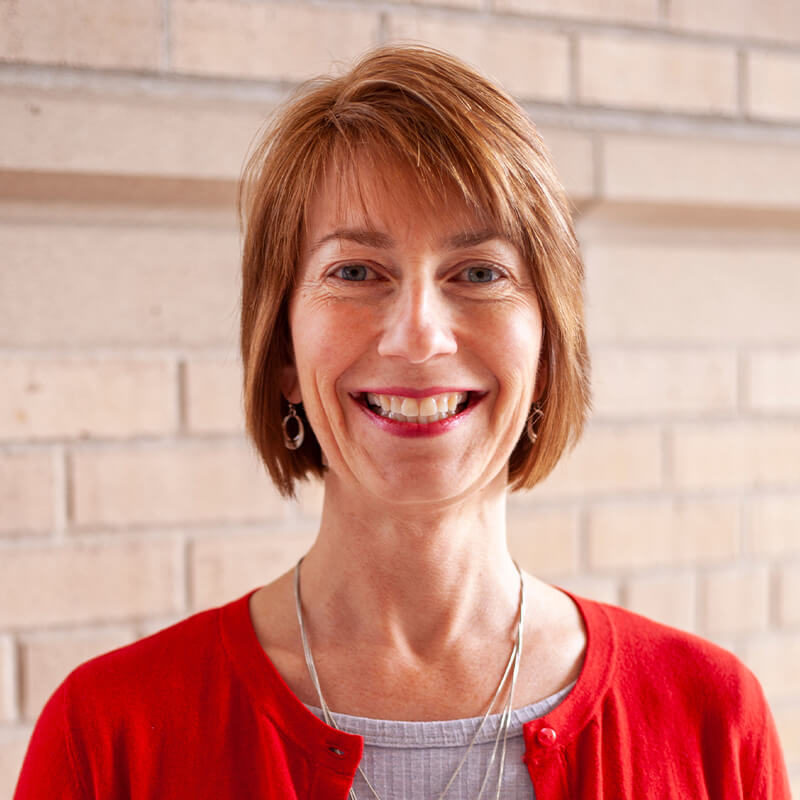 Contact Name

Sue Ellen Pegg

Contact Title

College Relations Director

Phone

Email